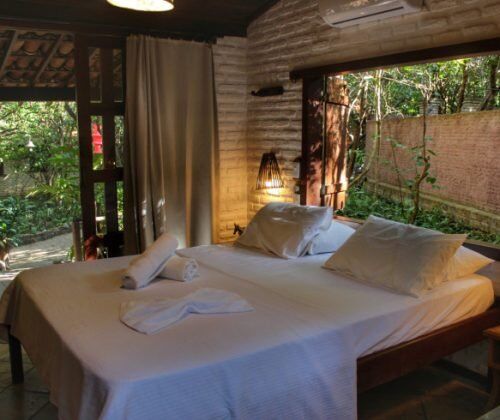 Chalets integrated to
nature
Welcome to Mirante de Pipa - Nomad's Ville.
The inspiring haven for digital nomads, freelancers and remote workers!
Discover a vibrant workspace where ocean waves meet creativity and productivity. Located in the stunning Mirante de Pipa, in Rio Grande do Norte, our coworking space offers the perfect combination of a paradisiacal location and an environment conducive to your professional success.
Imagine working surrounded by the natural beauty of Pipa. Our prime location will spark your creativity and bring you the positive energy you need to have a great day at work!
We offer a high quality infrastructure, with high speed internet and advanced technology to ensure that you are always connected and develop your projects without worries, knowing that our connection is fast and stable.
At Nomad's Ville you'll find an energetic community of professionals like you, inspired people sharing ideas. This is also an opportunity to partner and expand your network. Here, networking is as valuable as the workspace!
Make Mirante de Pipa your office and enjoy the freedom of working anywhere in the world.
We are prepared with the best options to meet your needs. Whether you are a digital nomad, freelancer or entrepreneur, we have houses and chalets for you to choose the environment that best suits your work style.
We believe in a healthy balance between work and play. And here, we have what you need to live life to the fullest, such as trails and the Sunset Bar, which has different environments, music and a space to enjoy the best sunset in the northeast.
Join us and immerse yourself in this new way of working, where freedom and productivity come together in a breathtaking scenario.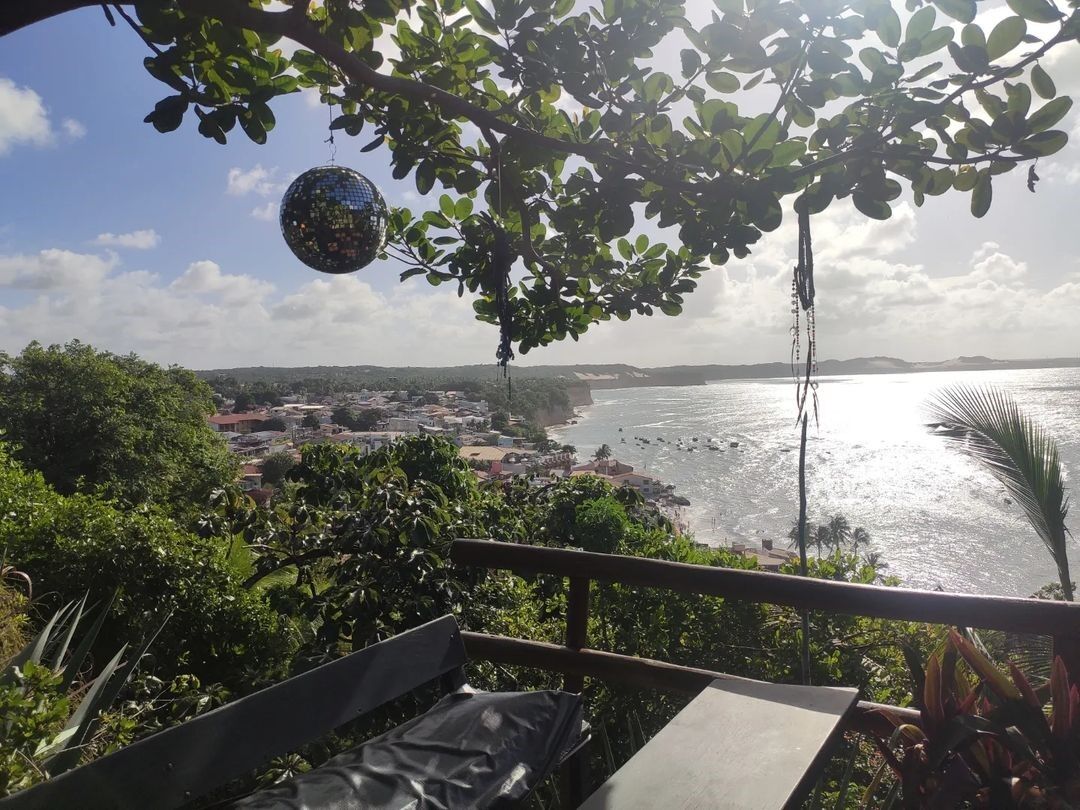 Free yourself from borders and choose Nomad's Ville as your next work destination.
Mirante de Pipa offers a rustic style, with great simplicity, but full of comfort and beauty. The ideal place for nomads and remote workers to stay, with a green area as an office, the sound of birds, and an incredible sunset to end the day. And all this is located in the center, on the main street, next to the beaches.
A inn he is on one local beautiful, completely integrated into nature. The view from the lookout and the bar with guest access are show. The chalet is rustic, but very cozy and comfortable. The location is very good, you are a few minutes away from the hustle and bustle of the center of Kite, but at the inn you don't hear a single noise.
We love it. Very good, excellent service, access to the bar, close to the center and the beach, we went on our honeymoon and it was a great stay, very pleasant air because of the trees!! I recommend! Parking included. Good breakfast!! Until next time thanks
Incredible! From the first contact with Mirante, through whatsapp, I was already well attended. Fast, humanized, welcoming and enlightening service. It was my first time in Pipa, I didn't know how to get there and the service team made itself available to help us at all times. The location is in the center of Pipa, very easy access for those who don't go by car.
Mirante de Pipa is much more than what you see in online searches. It is a world of its own surrounded by unbelievably beautiful nature, always with a view of the sea nearby. We stay in the center of Pipa, we breathe fresh air, we hear the sea, we hear the birds. The staff that received us is friendly and professional, I highlight Patrício who is a fantastic collaborator. Of course, don't forget to watch the sunset from the Sunset bar lookout.
Todo fue perfecto. Rodeada de naturaleza y tranquilidad, pero a la vez cerca del centro. La casa estaba equipada con todo lo necesario, además estaba muy limpia y era muy cómoda. El Mirante Sunset Bar dentro del complejo, sin dudas, es un gran plus. Volvería siempre!
Rosemeri Tolotti
04/04/2023
Passar 15 dias no Mirante foi maravilhoso. Estar em meio à natureza, pra mim não tem preço e pra quem gosta é a melhor escolha. Chalé muito confortável, atendimento muito bom, todos muito atenciosos. Lugar excelente também pra quem quer estudar ou trabalhar home office. Recomendo.
Louise Caroline
04/04/2023
Mirante de Pipa é sensacional, quem se hospedar não vai se arrepender. Atendimento nota 10, todos simpáticos e a disposição pra qualquer coisa. Quartos perfeitos e em meio a natureza.
Valeria Ferreira
07/03/2023
Excelente!
Edivânia Marques
01/03/2023
Melhor lugar de Pipa, como se já não fosse o bastante o aconchego, o conforto e a segurança do lugar, tem a melhor equipe de colaboradores, em especial o meu mais novo amigo Salmer, uma pessoa extremamente iluminada. Não tirando o mérito dos proprietários que são geniais, pois para criar e manter um lugar como o mirante, precisam ser extremamente inteligentes e de um bom gosto excelente. Pretendo voltar diversas vezes em Pipa e não terei nenhuma dúvida de onde me hospedar. Obrigada a todos por tanto cuidado conosco.
All accommodations have a privileged view of the green, air conditioning, minibar,
private bathroom with hot shower, digital TV and Wi-FI network. Some include
hydromassage at ambient temperature, full kitchen and/or balcony.
Click here and join the Telegram group and receive exclusive accommodation promotions in Pipa and special packages.